Brit Ltd ("Brit") is delighted to announce that Matthew Wilson will be resuming his role as Group CEO.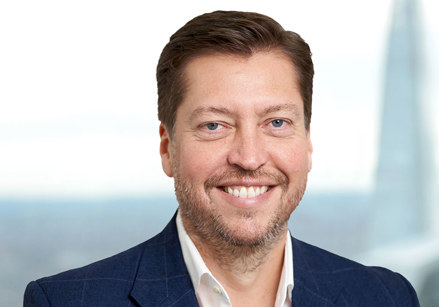 Matthew had taken a leave of absence in September 2021 to undergo treatment for a rare form of blood cancer. Matthew will return to work on the 12 September.
Martin Thompson, who has been serving as Interim Group CEO, will remain on the Board of Brit Syndicates Limited ("BSL"), Brit's Lloyd's managing agent.
Matthew Wilson, Brit Group CEO, said: "I'd like to thank everyone for the messages of support I've received over the last twelve months, it's meant a huge amount to me and my family. Thank you to everyone at Brit for not missing a beat, I can't wait to be back. I am also delighted that Martin, who stepped in so ably at short notice, will remain on the Brit Syndicates Limited Board and that we will continue to benefit from his experience and insight."
Martin Thompson, Interim Group CEO, said: "This is the best possible news for everyone at Brit and we could not be more excited to see Matthew return. The courage he has shown in fighting his illness and determination to return is truly inspiring. I have seen first-hand both Brit's unique culture and the benefits of its clear strategic focus on leadership, innovation and distribution. As the architect of this strategy and culture, Matthew's return will be a boost for the whole organisation. On behalf of everyone at Brit, welcome back Matthew!"
The Matthew Wilson Multiple Myeloma Fund
Matthew Wilson and his family are delighted to be working with Blood Cancer UK to establish the Matthew Wilson Multiple Myeloma Fund.
If you would like to make a donation to the Matthew Wilson Multiple Myeloma Fund you can do so by clicking this link. If you would like to speak to someone about making a donation in excess of the website limit, please contact partnerships@bloodcancer.org.uk