Determining watch value
Several factors can affect the value of a watch and will be considered by both your clients and the specialists who can determine the watch's value. These include: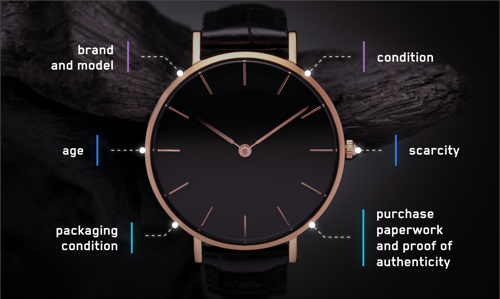 All of these factors, combined with market supply and demand, will impact how much your client's watch is worth. Over time, some watches appreciate, others hold their value, and some can fluctuate, depending on what is available in the secondary market. It's important to speak to your clients about the importance of regular valuations. Valuations are also used when determining an appropriate level of insurance protection cover for a luxury, high-end watch.
Brit have extensively worked with DOERR Dallas Valuations when protecting private clients' watch collections. They are market leaders in assessing timepieces and assigning an accurate value within the context of current market conditions.


Market conditions in action
In August, DOERR Dallas Valuations published a blog that revealed how recent market conditions could impact the value of the Patek Phillipe Nautilus 5711.
Below we can follow the key dates and influences that can impact a watch's value: