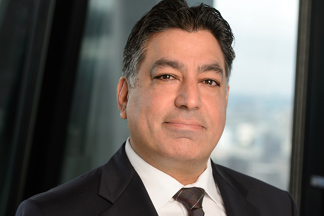 London
The Leadenhall Building
122 Leadenhall Street,
London, EC3V 4AB, UK
About Sheel Sawhney
Sheel Sawhney is Chief Operations Officer, with responsibility across Claims, Tech & Data, Change, Procurement, Process Management and Operations.  Sheel has led many of the market-leading claims and operational innovations at Brit, and is the Executive Sponsor for the Future of Lloyd's Claims transformation programme.  Sheel is also a member of the Lloyd's Market Association Claims Committee (LMACC), and has over 25 years of experience in the sector having worked at AIG, Travelers and Alea Group.