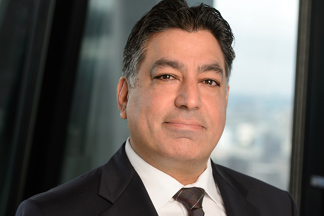 London
The Leadenhall Building
122 Leadenhall Street,
London, EC3V 4AB, UK
About Sheel Sawhney
Sheel is responsible for Brit's global claim services delivery and operations for BGS and is a member of the Lloyd's Managing Agency Claims Council. Sheel joined the Group as Chief Operating Officer for Brit USA based in Chicago before transferring to London in 2016. While at Brit USA, Sheel was responsible for Claims, Legal, Product Delivery, Actuarial and IT. Prior to joining Brit, Sheel was SVP and COO at the Alea Group and held roles in claims, communications and compliance prior to this.