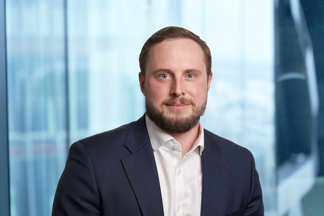 London
The Leadenhall Building
122 Leadenhall Street,
London, EC3V 4AB, UK
About Paul Carrington
Paul joined Brit in June 2021 having entered the Political and Credit Risk market in 2014. He has experience working both for Lloyd's and Company market insurers, as well as managing the Credit Risk desk for a market client. Paul's area of focus is supporting financial institutions with loans in the project, asset-backed, corporate, and sovereign finance spaces. He holds a masters degree in Security Studies from King's College London and a first-class honours degree in International Politics and Security Studies from Aberystwyth University. In 2023 Paul completed a qualification in Sustainable Finance from Cambridge University.