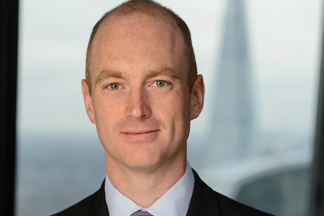 London
The Leadenhall Building
122 Leadenhall Street,
London, EC3V 4AB, UK
About Mark Allan
Mark is Chief Executive Officer of Ki, the first fully digital algorithmically driven follow-only Lloyd's syndicate. Ki has been formed in partnership with Brit, backed by Fairfax and Blackstone with a $500m capital commitment.
Mark joined Brit in April 2010 and led the Group's strategic review and corporate restructuring as the Director of Strategic Planning and Business Improvement. Prior to his appointment to Chief Financial Officer he held the role of Chief Risk Officer and Director of Strategy.
Prior to Brit, Mark led high-profile strategic projects for a range of large clients at McKinsey & Company. Mark has also held Non-Executive Director positions at Compare the Market, where he was Chair of the Audit & Risk Committee, and at Simply Business.
Mark is also a Fellow of the Institute of Actuaries and holds an MA (hons) degree in Mathematics from the University of Cambridge.