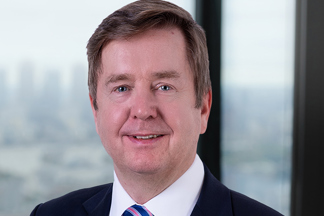 Ground Floor, Chesney House
The Waterfront, 96 Pitts Bay Road, Pembroke, Hamilton HM 08,
Bermuda
About Karl Grieves
Mr Grieves serves as the Operations Director. He has been with Brit since 2013 holding the position of Finance Director at  Brit Reinsurance (Bermuda) Limited. Prior to joining Brit Mr Grieves was Managing Director of Flagstone Syndicate Management Limited (a Lloyd's managing agency) and Group Deputy Chief Operating Officer of Flagstone Re. Previous roles include Finance Director at Aon Insurance Managers in the Isle of Man.  Mr Grieves is a Fellow of the Institute of Chartered Accountants in England and Wales, qualifying with KPMG London. He has a BA (Hons) Economics from the University of Leeds and MSc Business Administration from the University of Bath.