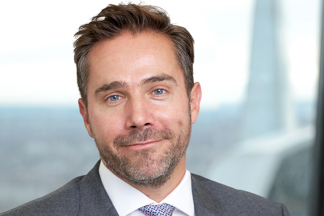 London
The Leadenhall Building
122 Leadenhall Street,
London, EC3V 4AB, UK
About Jonathan Mudd
Jonathan Mudd began his insurance career with XL Insurance in London. He moved in 2003, to Brit Insurance and in 2005 became an underwriter on the North American Professional Liability (PL) account. In 2010 Jonathan took over the management of this book when he was promoted to Class Underwriter for North American PL. Jonathan's role expanded further in 2016 when he was appointed Divisional Director of Professional Lines at Brit.
Most recently in 2019 Jonathan accepted the role of Managing Director for FinPro (Financial and Professional). FinPro is one of the six underwriting pillars (portfolios) at Brit Global Specialty. In his capacity as Managing Director Jonathan is ultimately responsible for all underwriting, reporting and strategy for the FinPro business lines. The portfolio encompasses six main classes of business including North American Professional Liability, Cyber & Technology, Healthcare, Transactional Liability, D&O and Financial Institutions.
Jonathan is a History graduate (BA Hons) and is a qualified Associate of the Chartered Insurance Institute. He was elected as a Vice President of the Insurance Institute of London in 2011 and is also deputy chairman of the Lloyd's Market Association (LMA) North American E&O business panel.