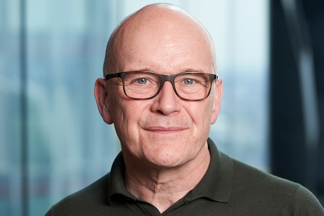 London
The Leadenhall Building
122 Leadenhall Street,
London, EC3V 4AB, UK
About John King
John's broking career began in 1986 with Marsh Inc. operating in the US Facultative Property sector. He spent 17 years with the company, during which time he became a Senior Vice President responsible for overseeing the US broking team. In 2003 he joined Beazley with responsibility for its Property strategy and business development. He had a significant role in its onshore US initiative and also took on London Underwriting responsibility. In May 2009 he joined Brit as Short Tail Portfolio Director overseeing Property, Terrorism, Marine, Energy and Accident & Health lines.
This led to significant re-engineering of the business over several years and notable growth of the portfolio. In November 2014 he was promoted to Deputy CEO of Brit Global Specialty. In this role John oversaw each portfolio, including short and long tail, direct and reinsurance, and helped develop and implement the current and long-term strategy across Brit Global Specialty. In January 2017, John's became Group Executive Underwriter, responsible for BGS' core strategic initiatives including the leadership of underwriting development, Brit's global distribution strategy, broker and client relationships, sales and product development.
In September 2018, John became CUO for BGSU. In this capacity, he is part of BGSU's Board and Executive Management Committee and chairs the BGSU Underwriting Committee. He is responsible for managing BGSU underwriting activities as well as fostering closer alignment in the US with underwriting peers, Brit Global Specialty, Lloyd's and local regulators.