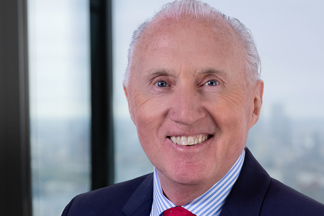 London
The Leadenhall Building
122 Leadenhall Street,
London, EC3V 4AB, UK
About Graham Pewter
Mr Pewter has served as a director since November 2018. He served as President and Chief Executive Officer of Catlin Insurance Company Ltd in Bermuda from 2003 until 2015. Prior to Catlin, Mr Pewter was President and Chief Executive Officer at Commercial Risk Partners Limited, a subsidiary of SCOR Group. He previously held executive positions with LCF Rothschild Insurance Services and Cologne Reinsurance Company (Bermuda) Limited. In 2014 he was awarded the Queen's Certificate and Badge of Honour for service to Bermuda. He was appointed Chairman of Brit Reinsurance (Bermuda) Limited in 19 November 2018.