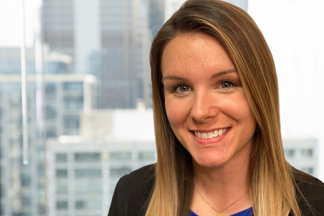 Glastonbury
628 Hebron Avenue, Suite 210,
Glastonbury, CT 06033, USA
About Shana Stodolski
Shana has seven years' industry experience – and has held a variety of underwriting roles in professional, cyber and technology liability, with a focus on small-mid size businesses. Prior to joining Brit, she was a cyber liability and E&O underwriter at DUAL Commercial. She began her insurance career at Chubb, underwriting cyber liability and professional liability. Shana holds a BA in Actuarial Science from the University of Connecticut.