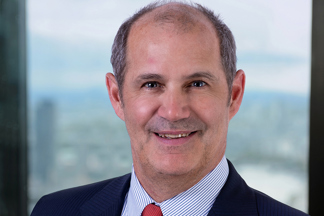 London
The Leadenhall Building
122 Leadenhall Street,
London, EC3V 4AB, UK
About Jay Nichols
Independent Non executive Chairman.  Mr Nichols served as the CEO of the reinsurance operations of Axis Capital Ltd. from April 2012 until April 2017.  Mr. Nichols also was instrumental in creating a team to launch Harrington Reinsurance Ltd., a joint venture of Blackstone and Axis Capital Ltd.  Mr. Nichols served on the Board of Harrington until his retirement from Axis. Mr. Nichols is the former President of RenaissanceRe Ventures Ltd., where he and his team were responsible for business development and management of RenaissanceRe's Joint Ventures and Venture Capital businesses. In his role at RenaissanceRe, Mr. Nichols was responsible for the formation of DaVinci Reinsurance and Top Layer Reinsurance, as well as several sidecars and other ventures.  Prior to joining RenaissanceRe in 1995, Mr. Nichols held various positions at Hartford Steam Boiler, Monarch Capital and the accounting firm of Matson, Driscoll and D'Amico. Mr. Nichols serves on the Board and as Chairman of the Government and Audit Committees of Delaware North Companies, a global leader in hospitality management and food service management.  Mr. Nichols also serves on the board of Baldwin & Lyons, Inc., a leading specialist in the transportation insurance industry.  From May 2017 he has been a director of the Protective Insurance Corporation.