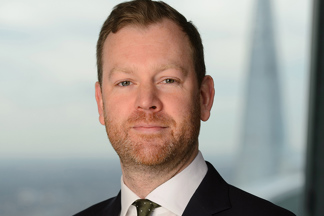 Ground Floor, Chesney House
The Waterfront, 96 Pitts Bay Road, Pembroke, Hamilton HM 08,
Bermuda
About Chris Denton
Chris is Group Head of ILS and Capital Management and the Chief Underwriting Officer of Brit Re.
Chris joined Brit in 2008 as the Group's Reinsurance and Investment Actuary. Chris subsequently established and led the Investment Risk team, before moving onto managing the Group's investment portfolio. In 2016, he became the Head of Financial Strategy with responsibility for capital management, ALM, investments and development of the finance operating model. A year later, he led the launch of Sussex Capital, Brit's ILS fund management platform. Chris has responsibility for Brit's Bermuda operations.
Prior to joining Brit, Chris consulted on a range of business lines and actuarial disciplines at Guy Carpenter, RSA and JLT.
Chris is a fellow of the Institute of Actuaries, holds the Certificate in Quantitative Finance and has an MA (hons) degree in Mathematics from the University of Cambridge.