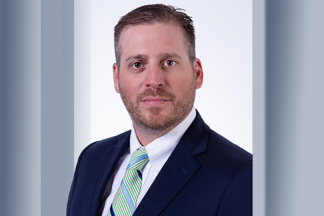 Ground Floor, Chesney House
The Waterfront, 96 Pitts Bay Road, Pembroke, Hamilton HM 08,
Bermuda
Adam manages the Sussex Capital ILS fund based in Bermuda.
Prior to joining Sussex Capital, Adam was Head of Analytics for the global reinsurance business at MS Amlin. Based in Bermuda, he had portfolio management responsibility for the ~ $1B global property portfolio written out of London, Bermuda, Zurich, Singapore, and Miami, as well as the Viribus Re sidecar.  Following his MBA, Adam began his career at the catastrophe modeling firm AIR working to help Florida insurers manage their catastrophe risk following the 2004/5 hurricane seasons. Still with AIR in 2008, he took ownership of the North American Reinsurance and Capital Markets team, with a focus on the Bermuda market. In 2011, he joined Amlin Bermuda as head of catastrophe modelling and proceeded to establish the function from the ground up. In 2014 he was appointed head of catastrophe modelling for the global reinsurance business before taking on a wider remit as Head of Analytics in 2017. Adam joined Sussex Capital in September of 2018 as SVP, Portfolio Manager.